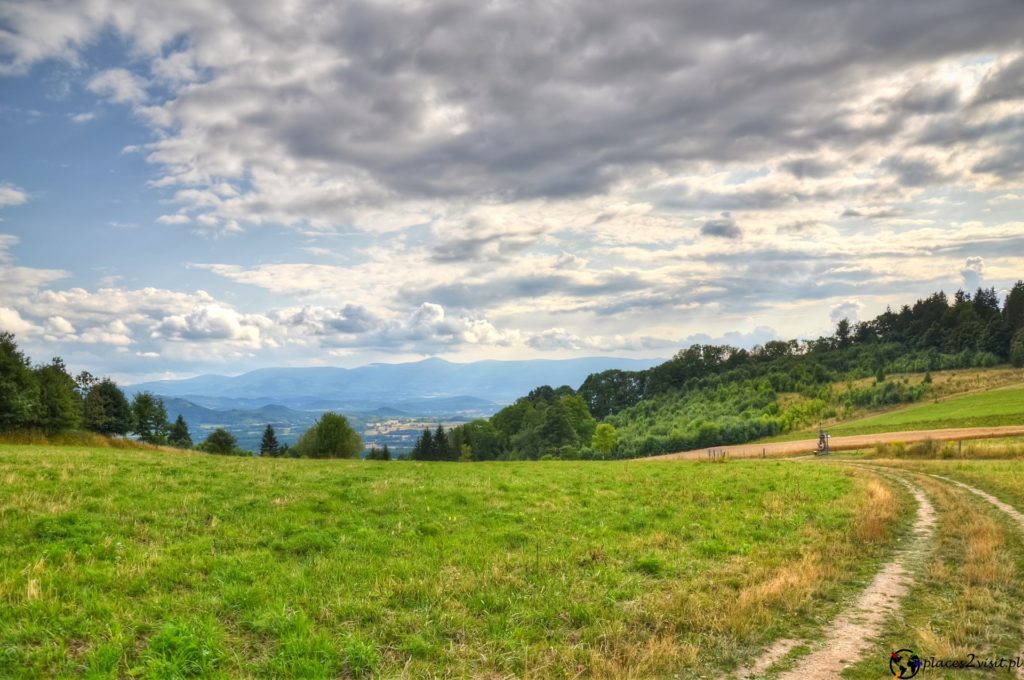 Skopiec – wcale nie najwyższy szczyt Gór Kaczawskich
Wymieniony wyżej Skopiec wcale nie jest najwyższym szczytem Gór Kaczawskich. Wszędzie podają że osiąga 724 metry n.p.m. (choć mapa-turystyczna.pl podaje że ma 719 metrów) Obecnie jest trzecim pod względem wysokości szczytem Gór Kaczawskich (dawniej uważany był za najwyższy), a wyższe od niego są: Baraniec i Folwarczna. Jest to jedna z kilku kontrowersji występujących w przypadku ustalonych wcześniej szczytów Korony Gór Polski, gdzie z założenia miało to być 28 najwyższych szczytów w każdym z poszczególnych pasm górskich w Polsce. Przybliżaliśmy Wam ten temat przy okazji Chełmca w Górach Wałbrzyskich.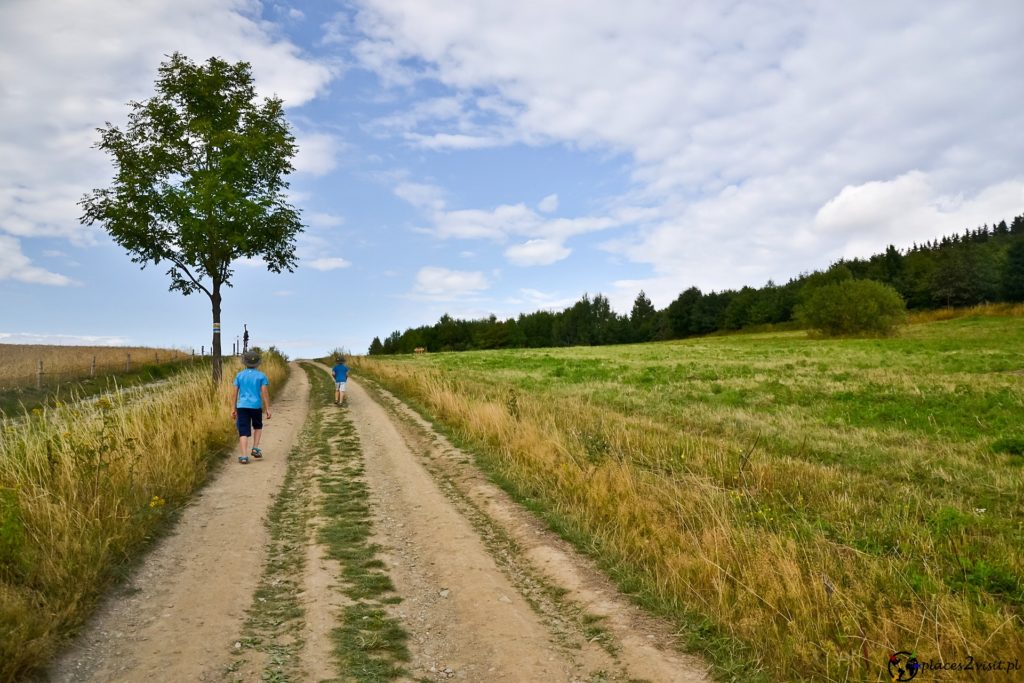 Mimo to Skopiec pozostał jako najwyższy szczyt Gór Kaczawskich i zaliczany jest do Korony Gór Polski. Należy również do Korony Sudetów i Korony Sudetów Polskich
Skopiec – szlak
Najkrótszy szlak na Skopiec rozpoczyna się na parkingu pod Skopcem w miejscowości Komarno, niedaleko Jeleniej Góry. W rzeczywistości jest to niewielkie miejsce gdzie zmieści się tylko kilka samochodów. Generalnie jak się skończy asfalt to trzeba iść w górę pieszo. Z tego miejsca na szczyt jest już bardzo blisko. Cała trasa na szczyt i z powrotem do samochodu nie zajmie Wam więcej niż 35 minut.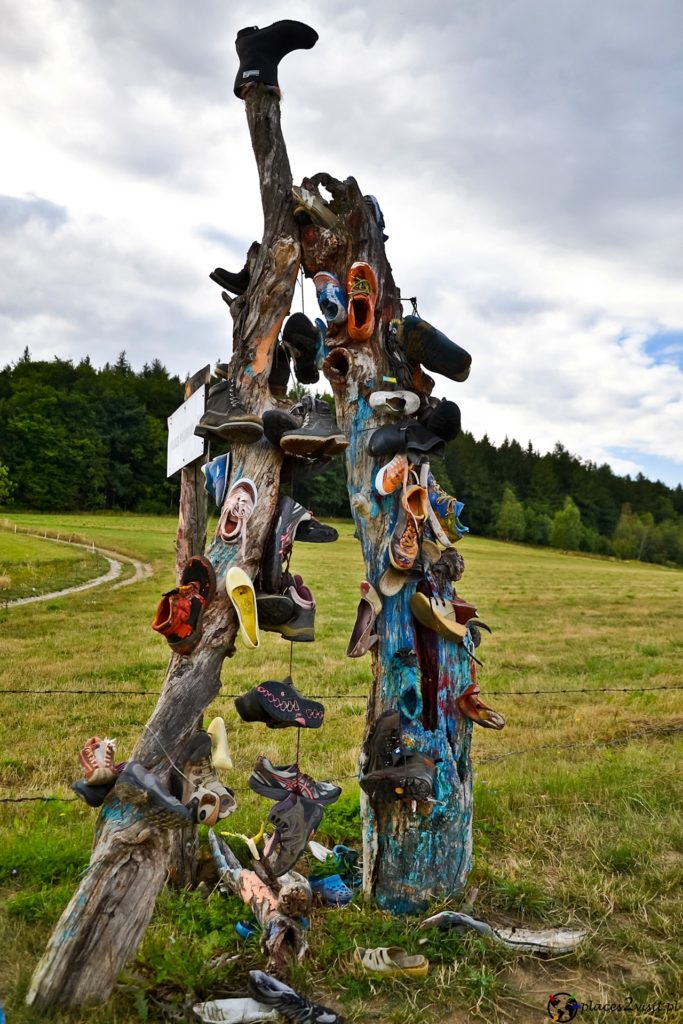 Po drodze mijamy Punkt widokowy "Buty turystyczne" – dość osobliwa rzeźba.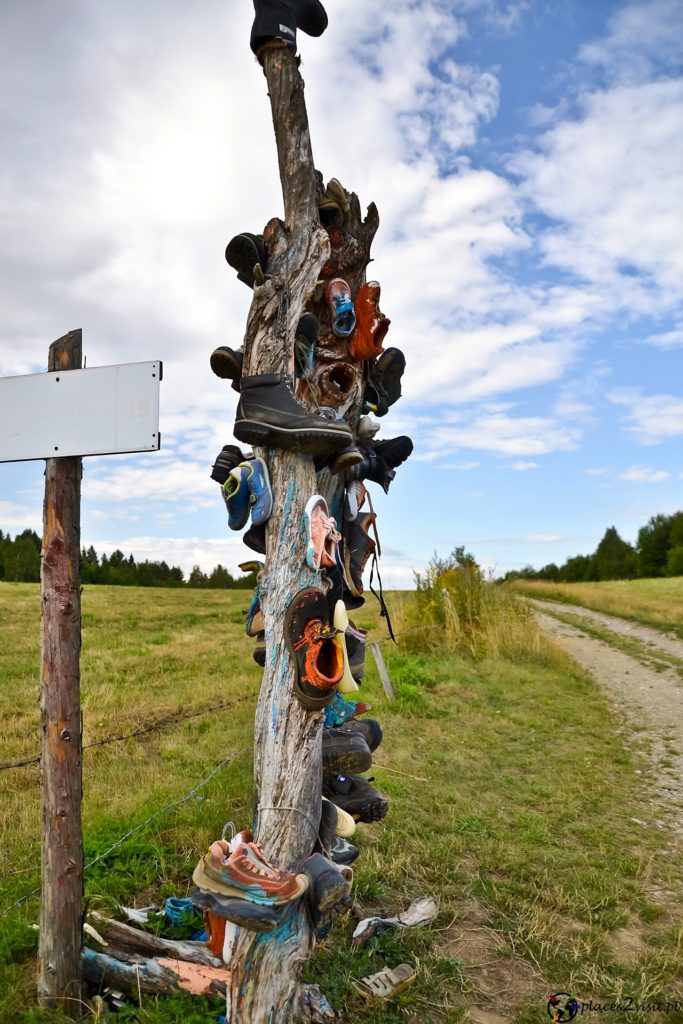 Sama Przełęcz Komarnicka (mijana po drodze) i szlak na szczyt (zanim wejdziemy w las) jest bardzo ładny widokowo.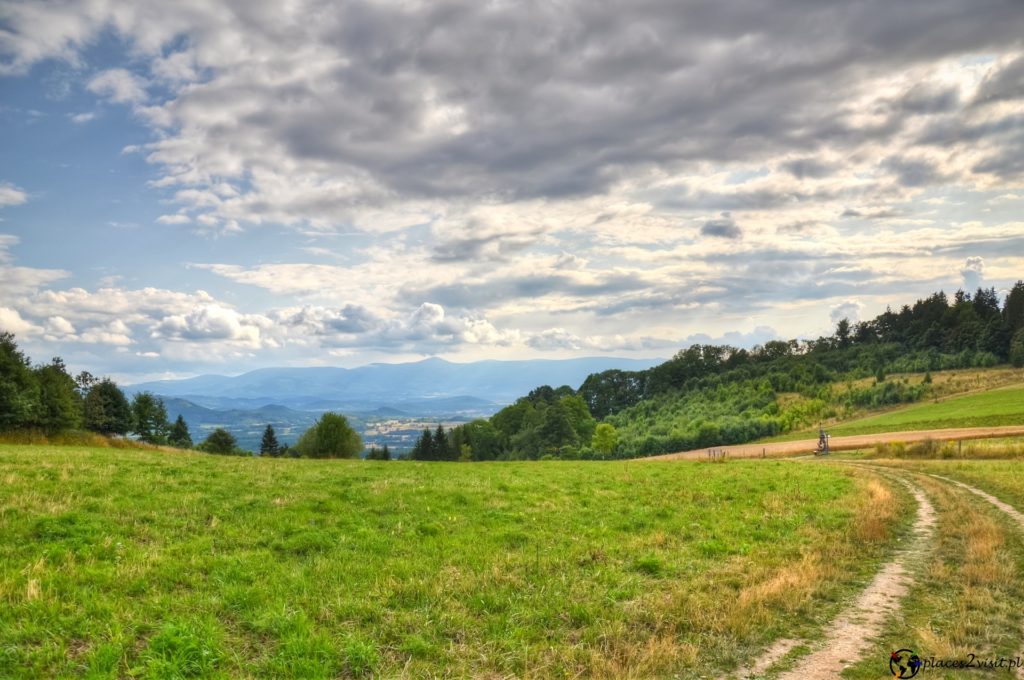 Szczyt znajduje się w lesie, oddalony kawałek od głównej ścieżki, ale nie sposób go przegapić, bo jest dobrze oznaczony. Skrzynkę z pieczątka też tam znajdziemy. Droga powrotna mija jeszcze szybciej.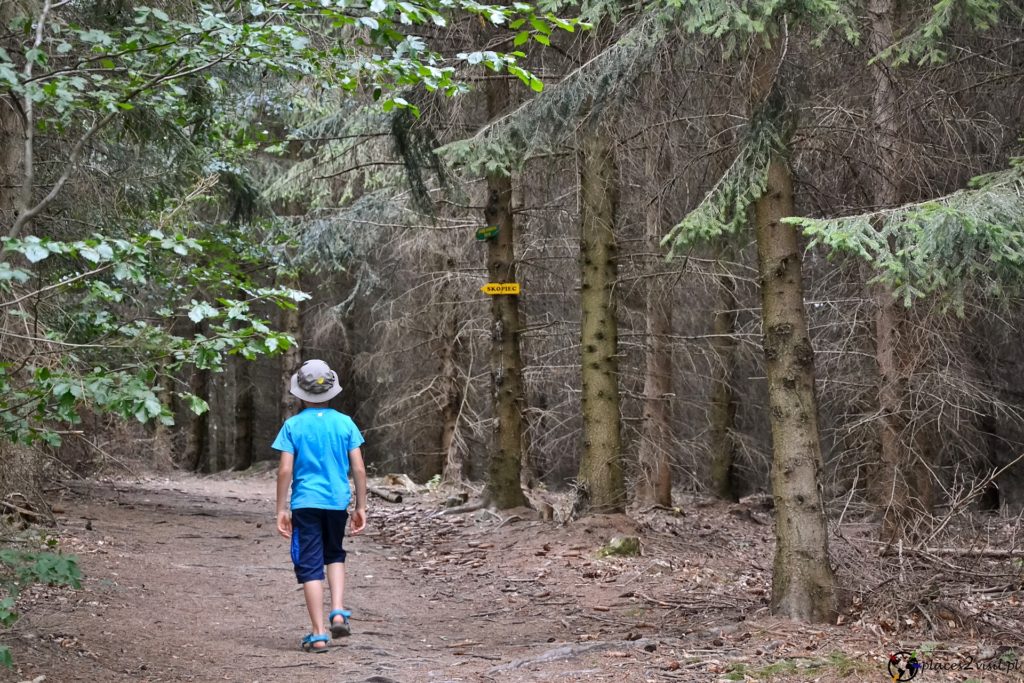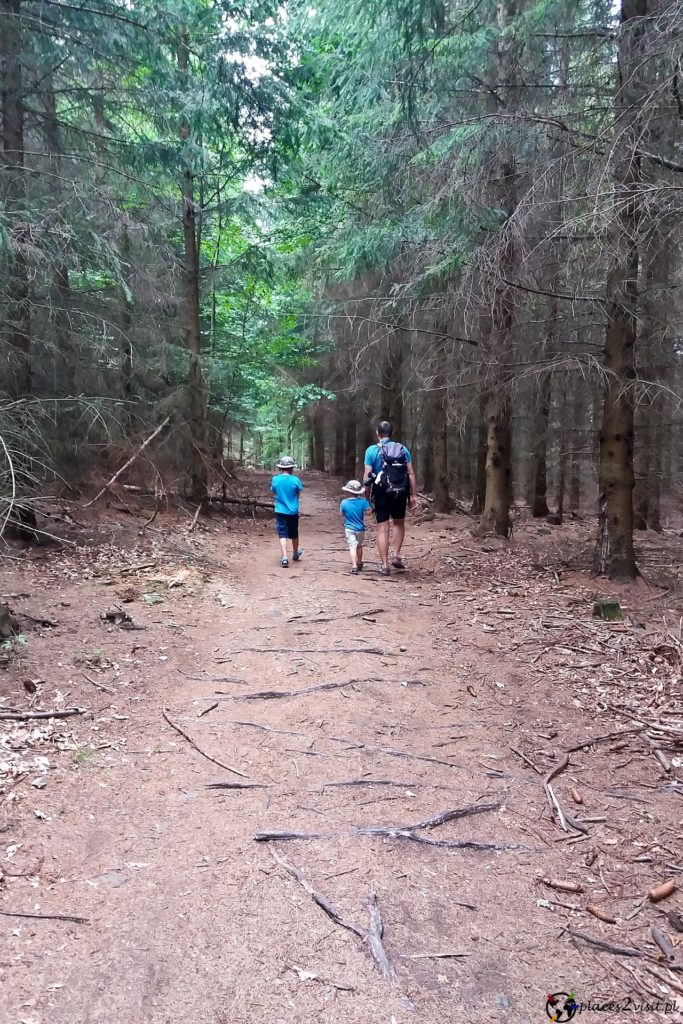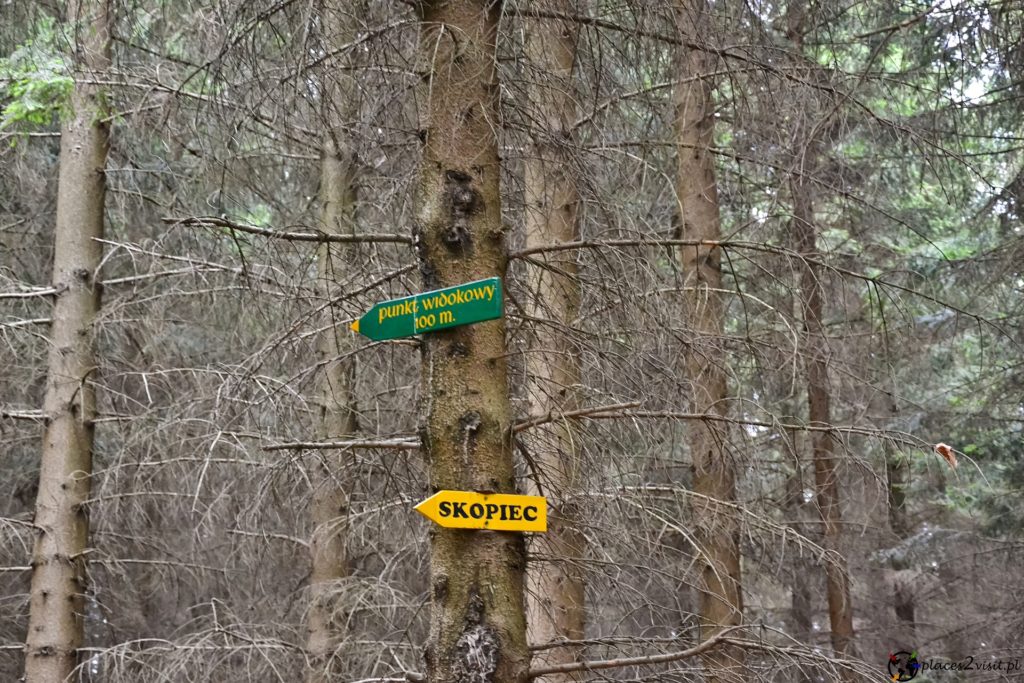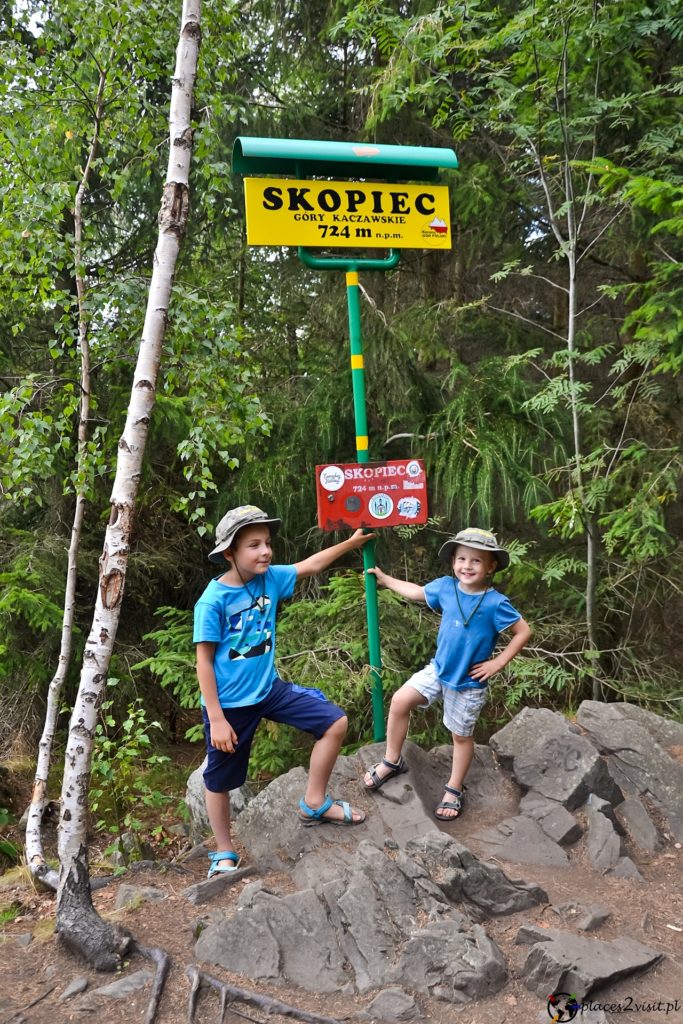 Tego dnia oprócz wyjścia na Skopiec byliśmy rano na Wysokiej Kopie w Górach Izerskich oraz zwiedzaliśmy Hutę Szkła Julia w Piechowicach.