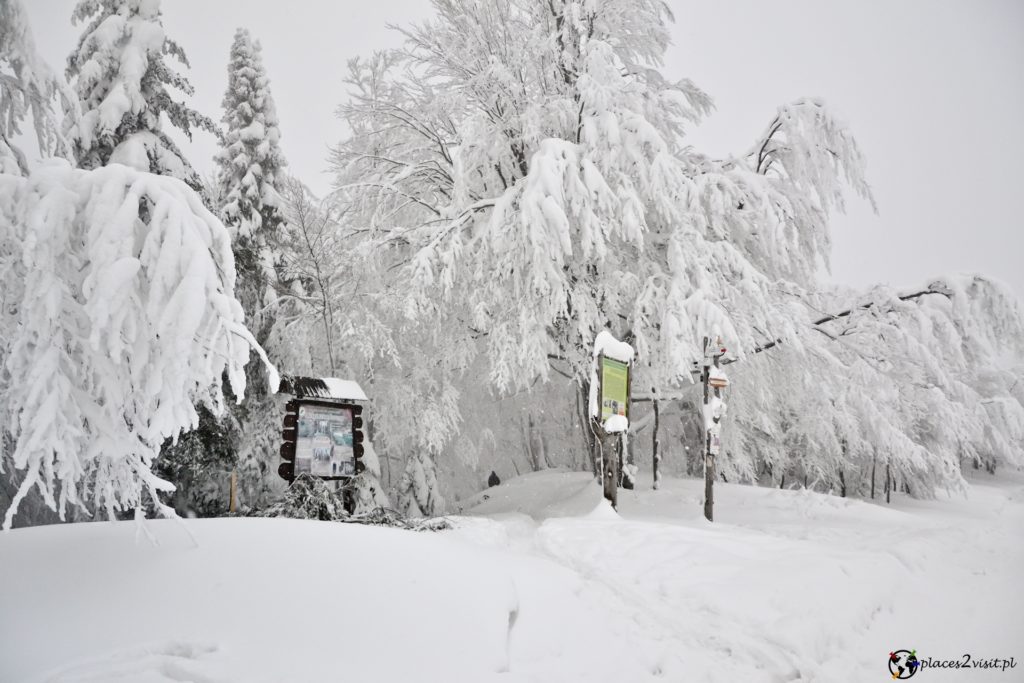 Zimowy spacer na Leskowiec – jeden ze szczytów Beskidu Małego.
Leskowiec to trzeci pod względem wysokości szczyt w Beskidzie Małym. Ma 922 metry wysokości i znajduje się w paśmie Łamanej Skały. Wyższy od niego jest Czupel oraz Łamana Skała czyli szczyty, które zdobyliśmy w zeszłym roku w trakcie kompletowania Małej Korony Beskidów. Wtedy już nie starczyło czasu i siły na Leskowiec, ale nie zapomnieliśmy o nim.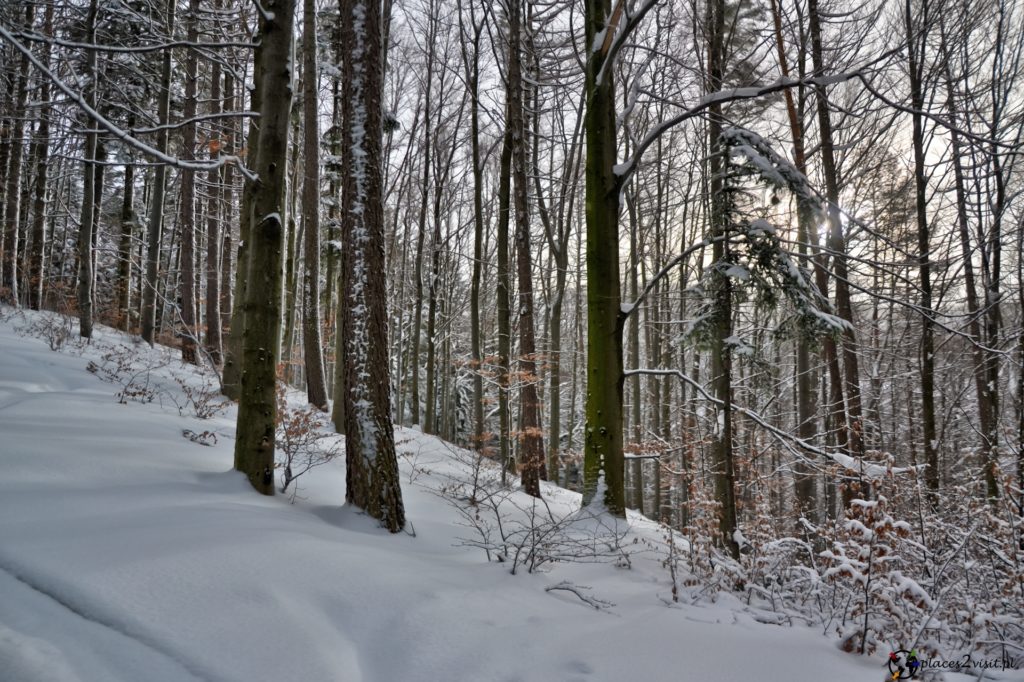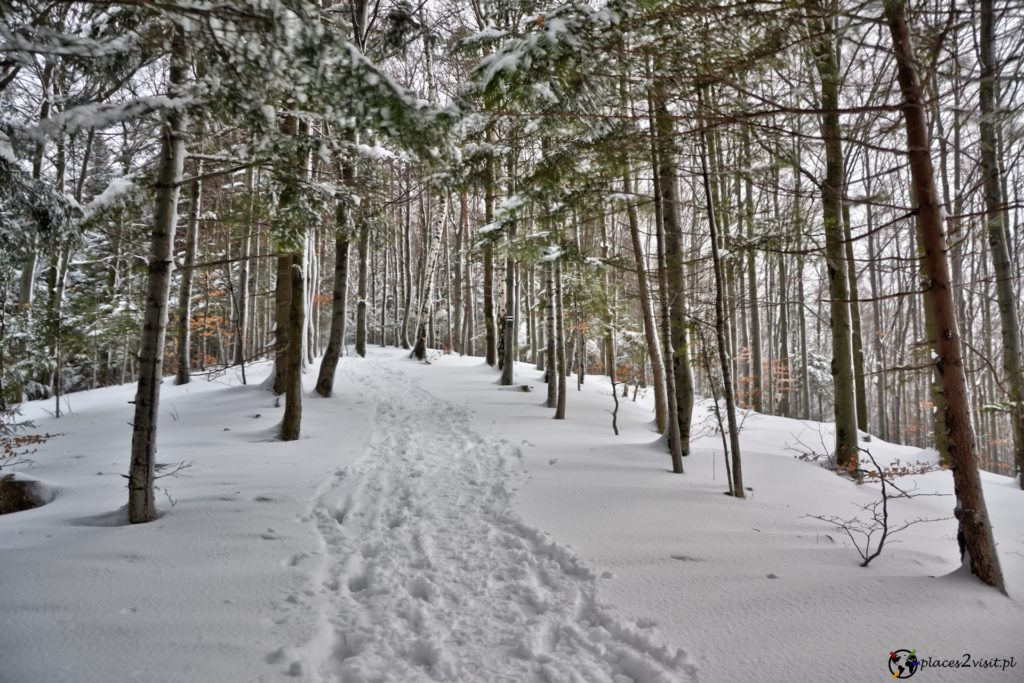 Spacer rozpoczynamy w Rzykach Mydlarze zostawiając wcześniej samochód na terenie należącym do mieszkańców jednego z domów w pobliżu przystanku autobusowego. Z powodu dużej ilości śniegu zalegającego dookoła nie ma za bardzo innych miejsc do parkowania. Pan liczył sobie 10zł za parking (podobno w lecie jest taniej).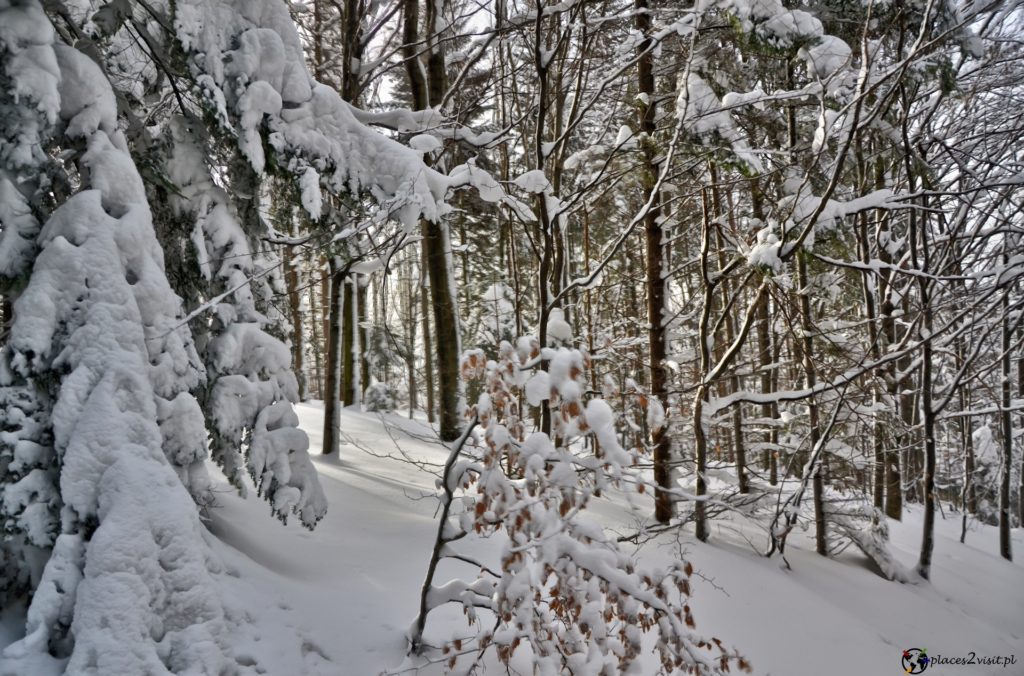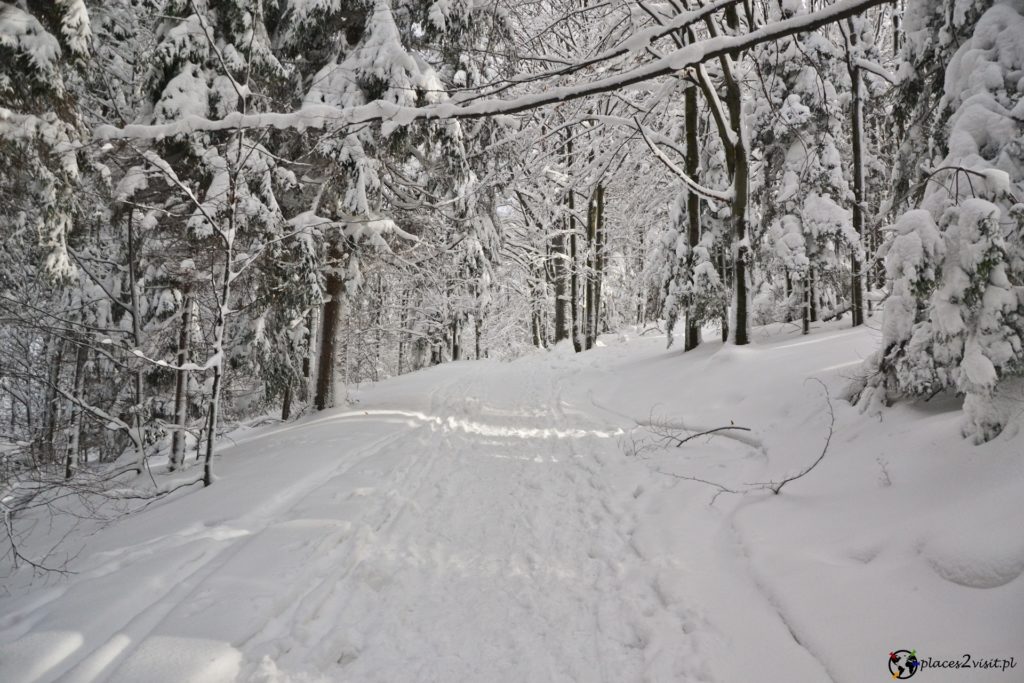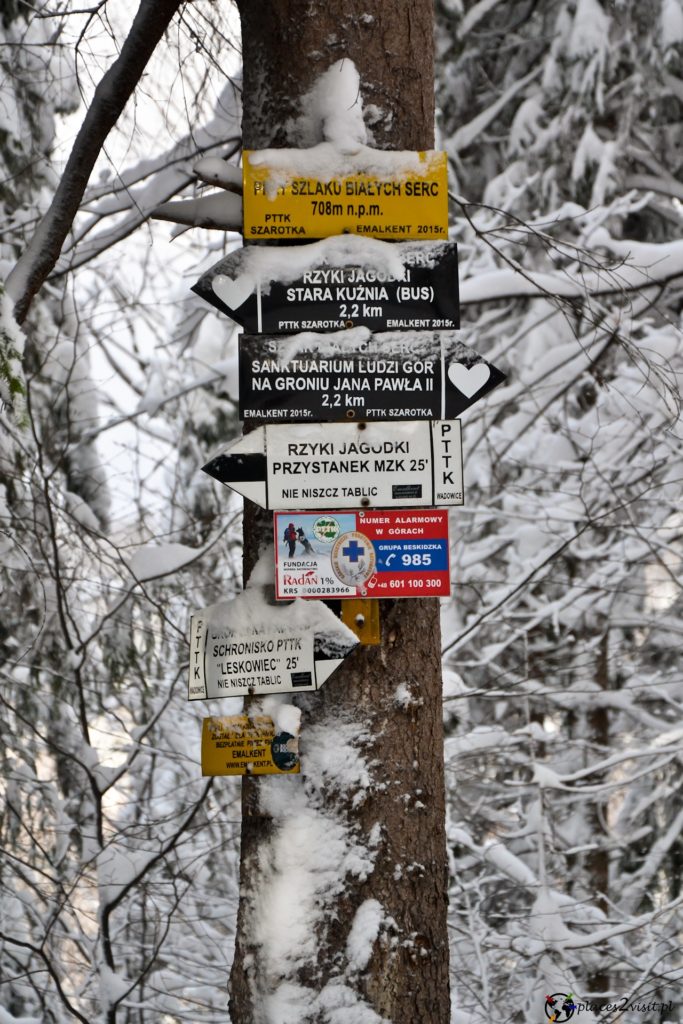 Czarny szlak prowadzi nas najpierw na Przełęcz Władysława Miodowicza, gdzie znajduje się rozwidlenie szlaków i można iść w lewo od razu do schroniska albo w prawo na szczyt. W naszym przypadku jest to najpierw droga na szczyt, a potem odpoczynek w schronisku.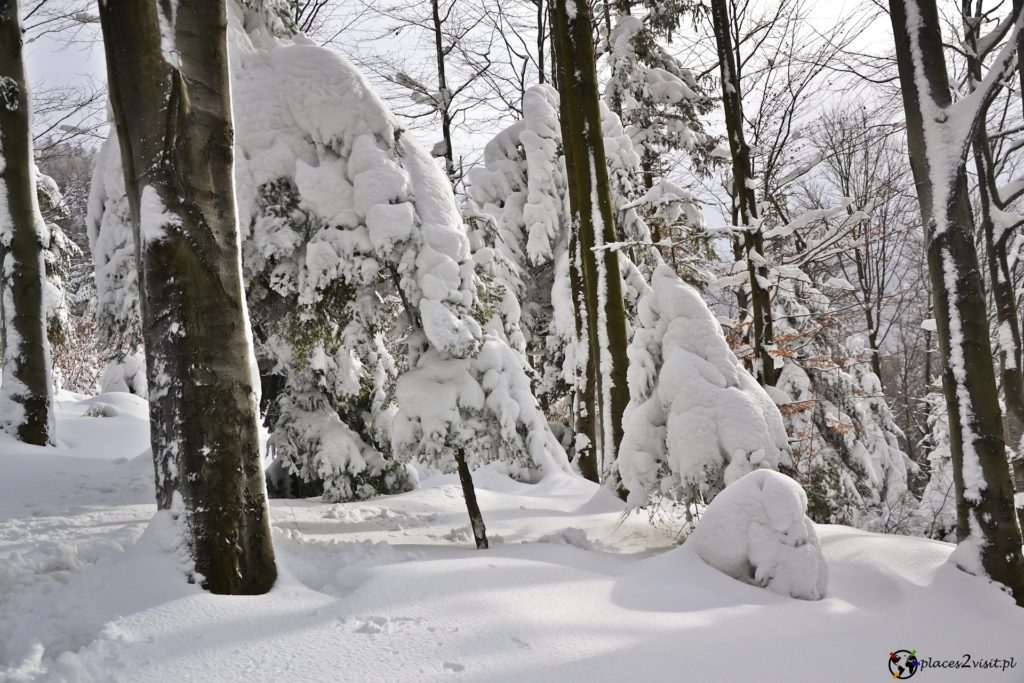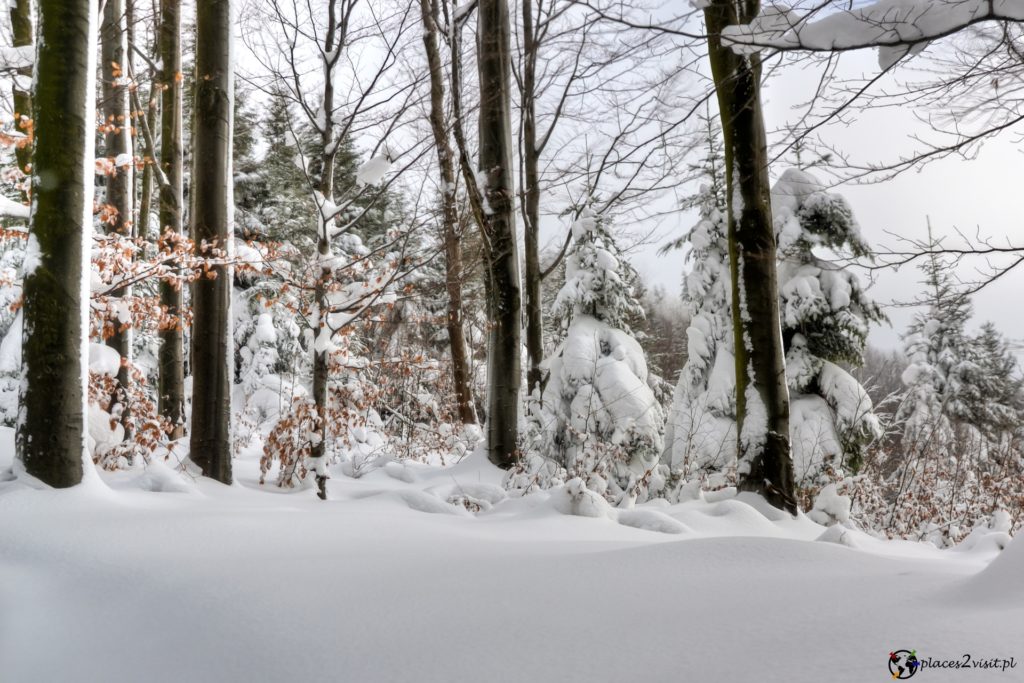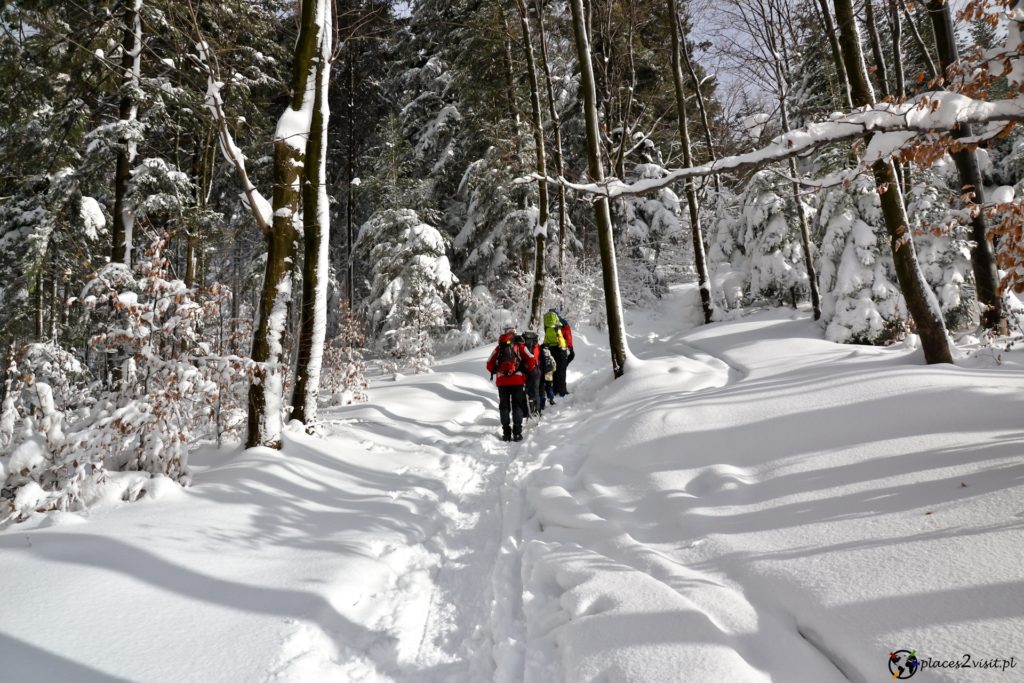 Schronisko PTTK Leskowiec znajduje się ok 100 metrów od szczytu Groń Jana Pawła II, w pobliżu którego znajduje się Kaplica Ludzi Gór, pamiątkowy krzyż, a także wyciąg narciarski. Po odpoczynku w schronisku drogę w dół pokonujemy zdecydowanie szybciej. Czyli (jeśli ktoś nie zna naszych wcześniejszych artykułów) zjeżdżamy na sankach na tyle na ile pozwalają nam warunki na szlaku. A na koniec spaceru lepimy jeszcze ogromnego bałwana 😉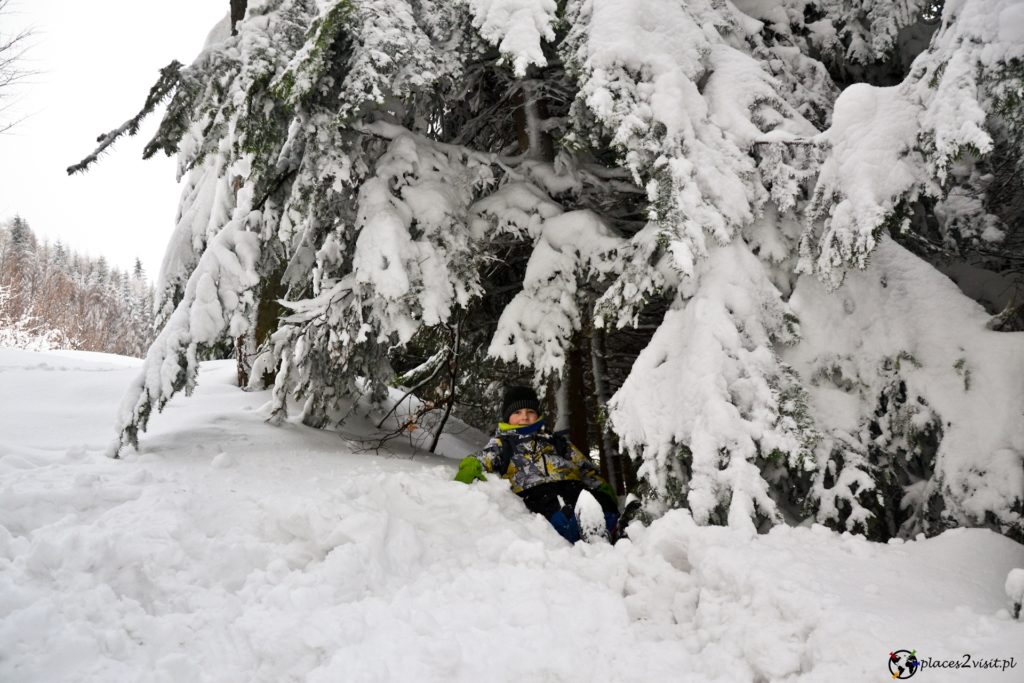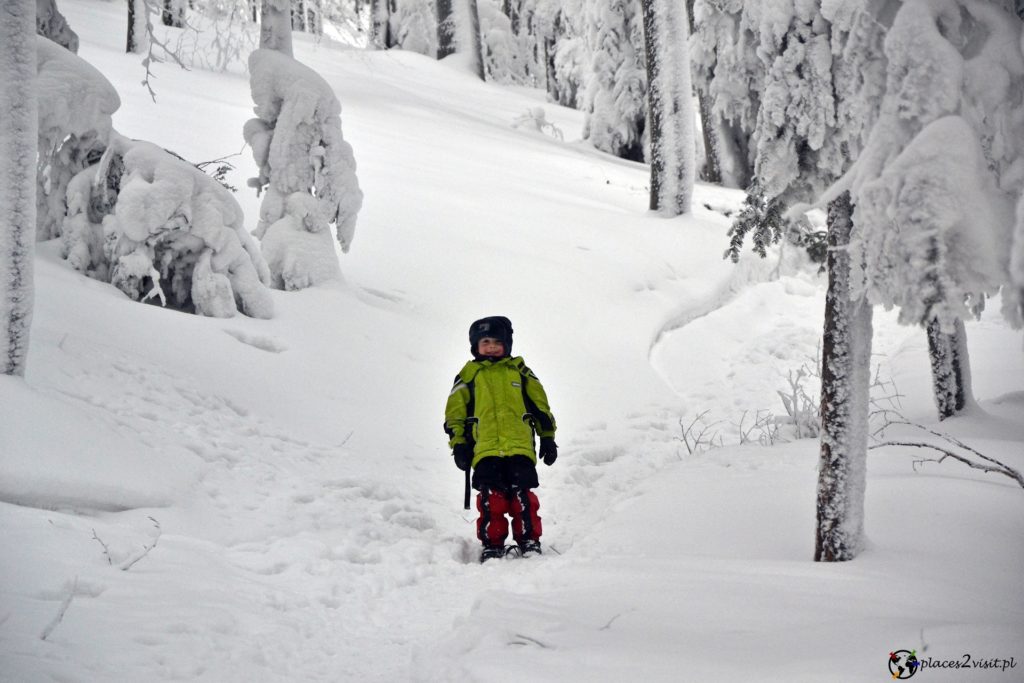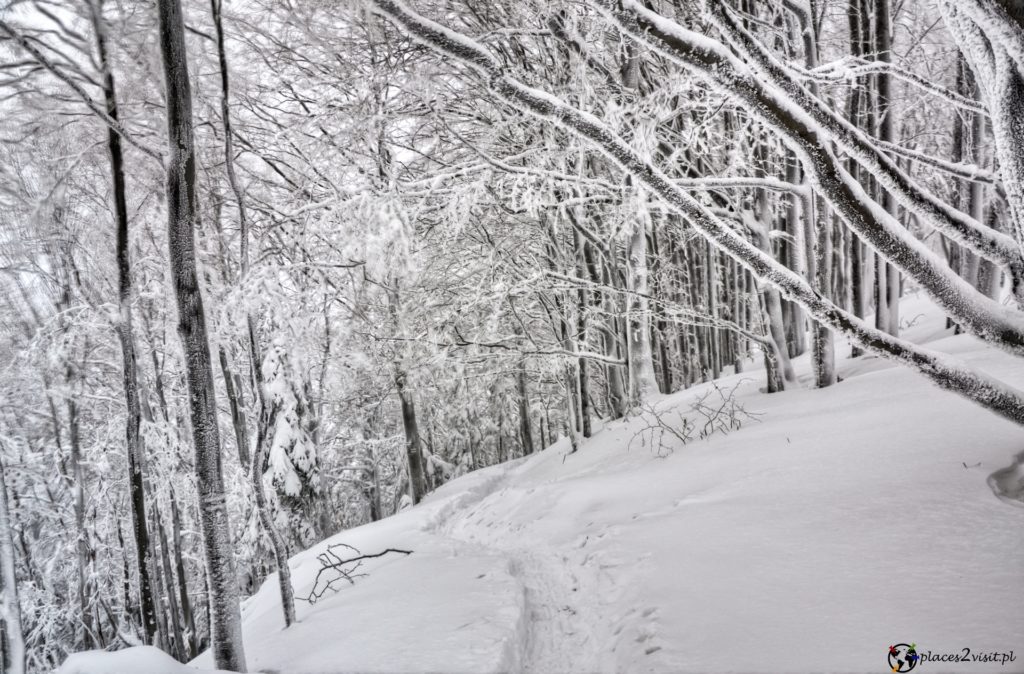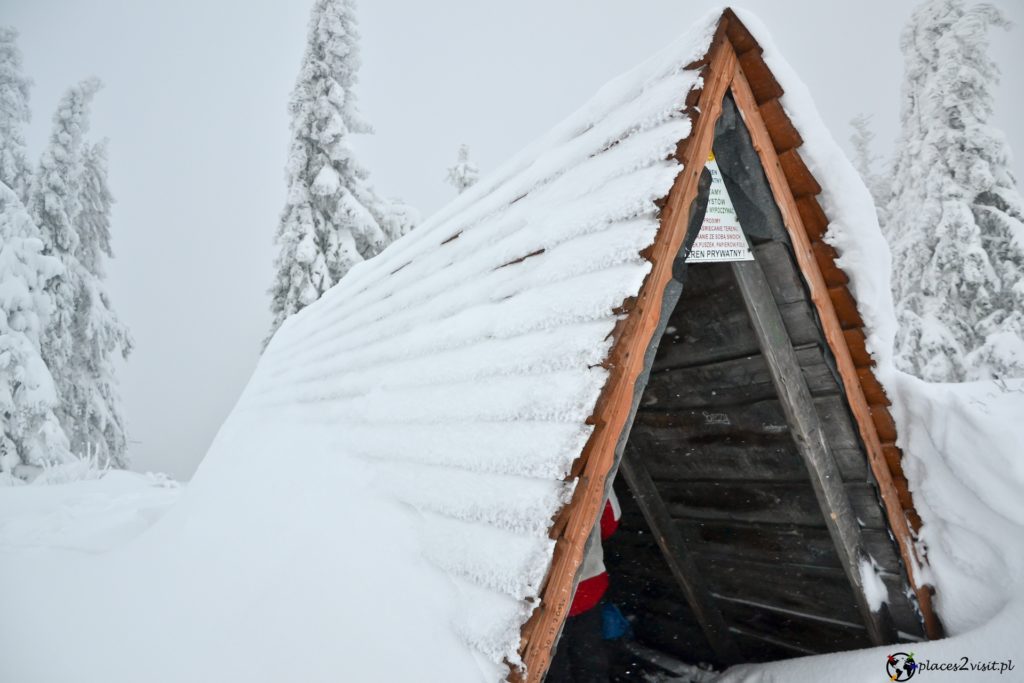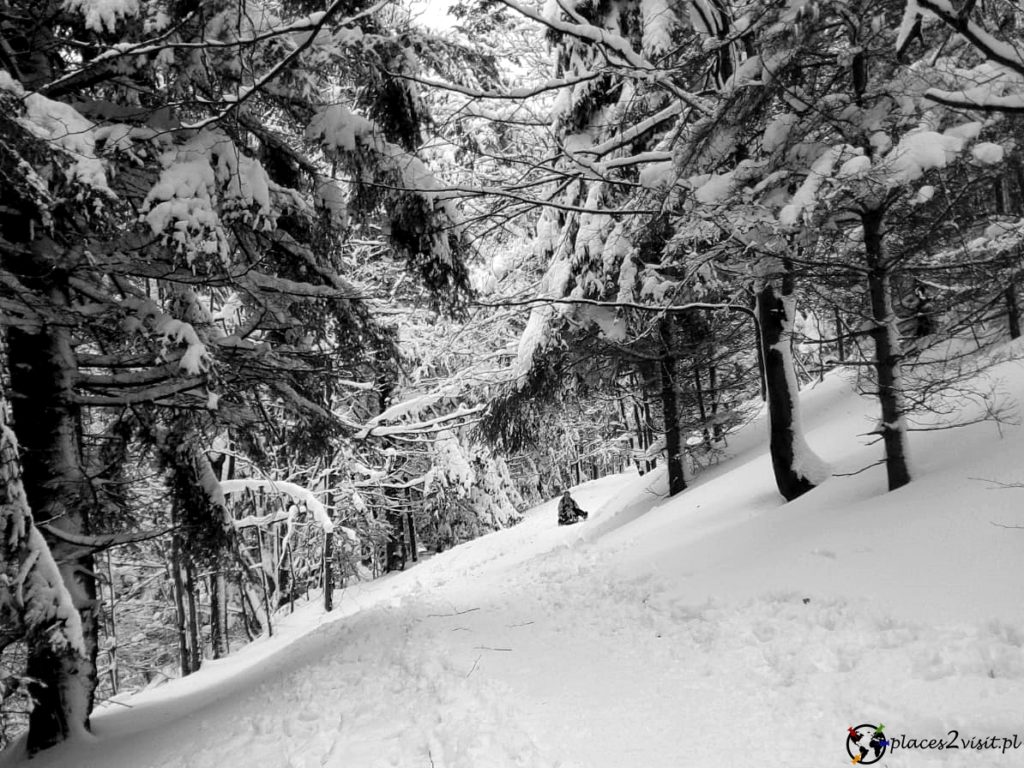 Jeżeli szukacie noclegu w okolicach Beskidu Małego to będzie nam miło jeśli skorzystacie z naszego linku do booking.com. Dla Was cena jest bez zmian, a my dzięki temu otrzymamy drobna prowizję i odwdzięczymy się Wam kolejnymi wpisami.