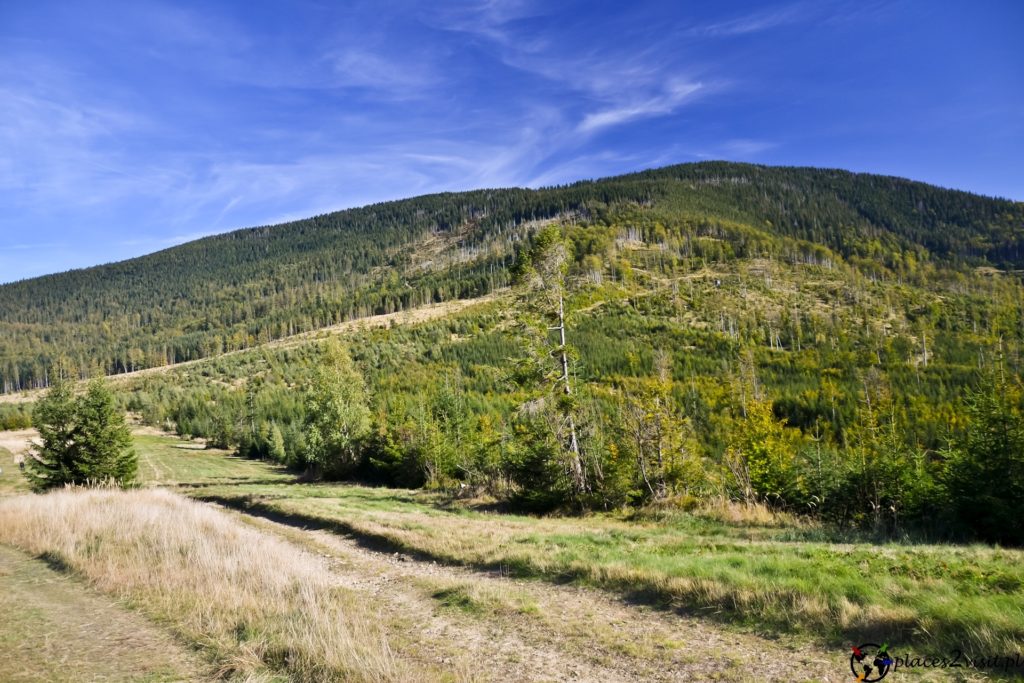 Jesienna Romanka – jeden ze szczytów Małej Korony Beskidów.
Romanka jako jeden z wyższych szczytów w Beskidzie Żywieckim wznosi się dostojnie nad całą okolicą. Ma 1366 metrów wysokości i jest mniej popularna niż położona obok Rysianka, Lipowska, Hala Boracza czy Pilsko.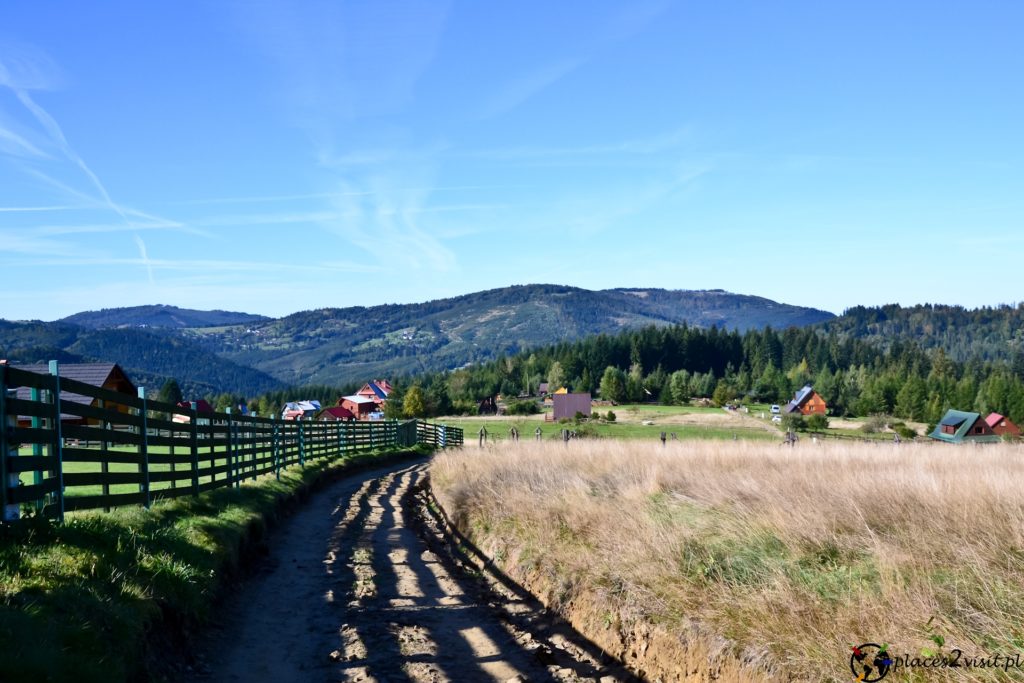 Szczyt ten był jednym z naszych celów w trakcie zdobywania Małej Korony Beskidów – byliśmy tam we wrześniu 2018 roku.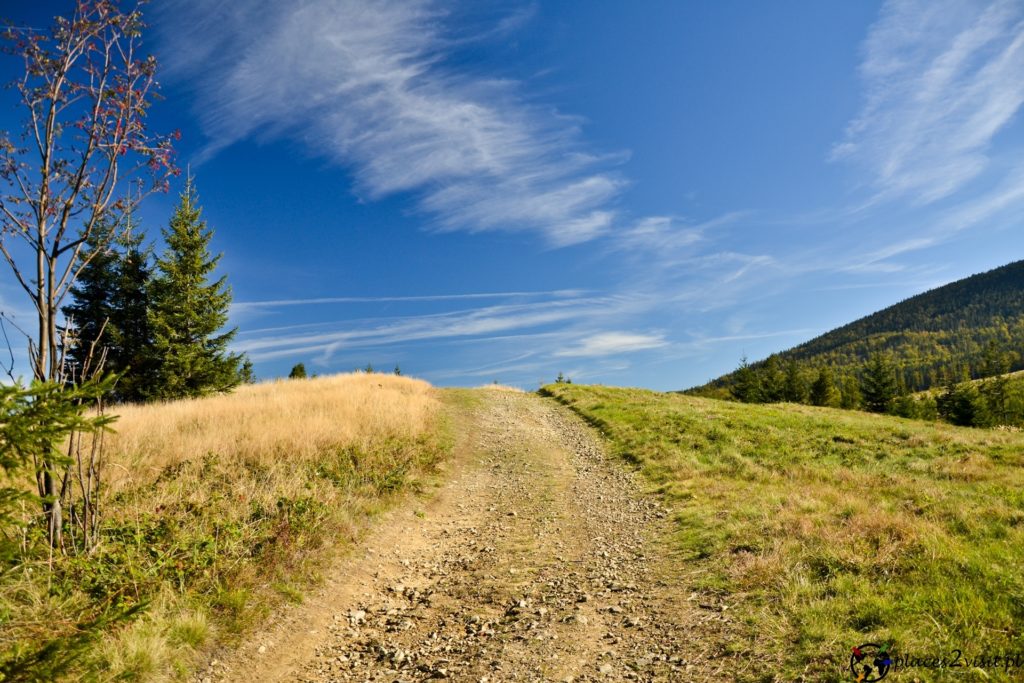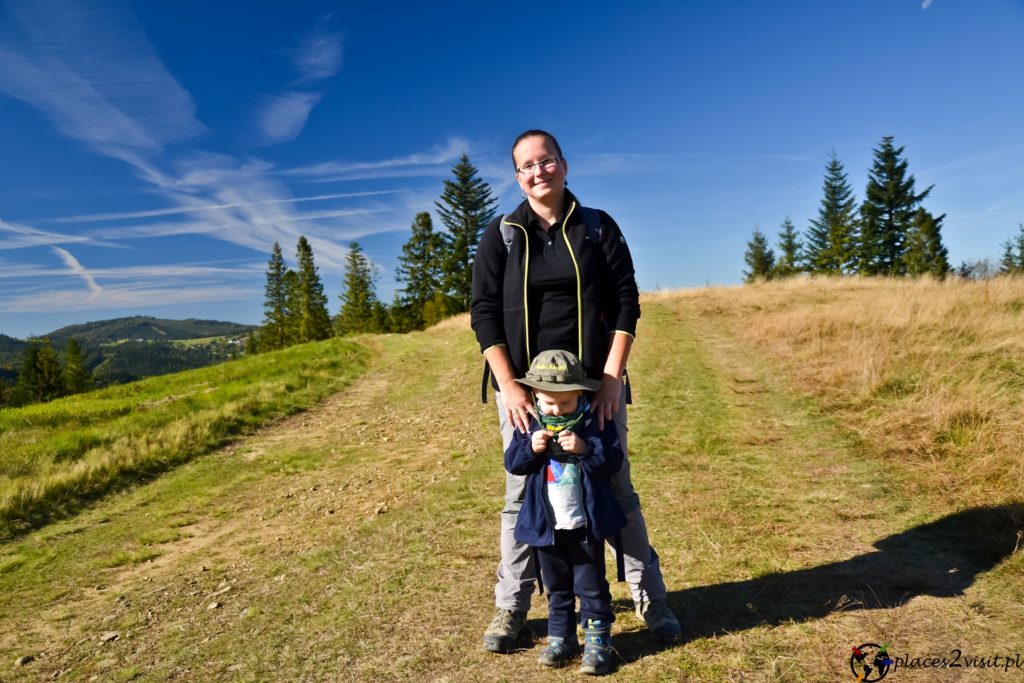 Na Romankę postanowiliśmy się wybrać od strony Suchego Gronia, wyjeżdżając ulicą Płone (w Żabnicy) do góry tyle ile się da (w 2018 roku się nam udało, teraz Wam tego nie zagwarantuję). W każdym razie po dojściu na Suchy Groń kierujemy się szlakiem niebieskim w stronę Romanki. Według znaków będzie to tylko 1,5h ale ostatecznie idziemy znacznie dłużej.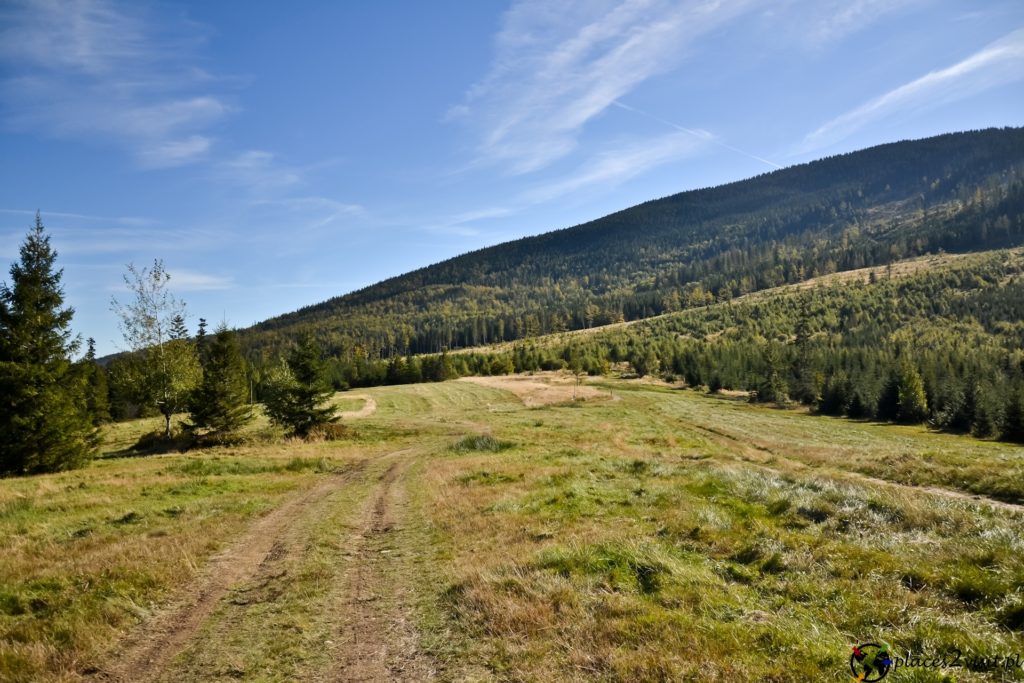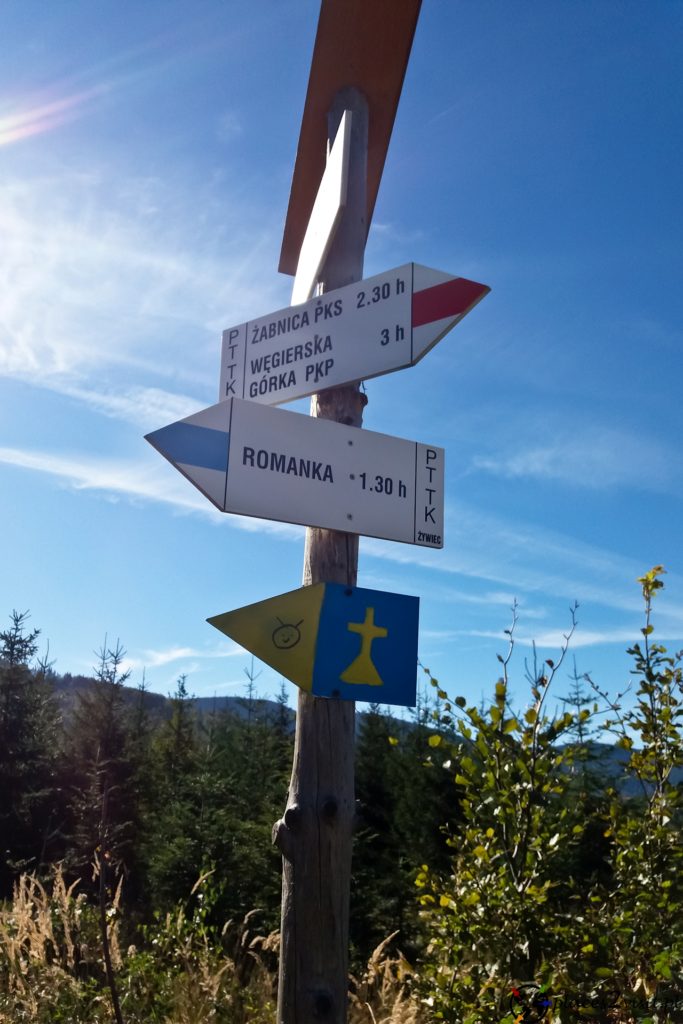 Szlak równomiernie pnie się ponad 500 metrów w górę. Zdarzają się też kawałki bardziej ostre, ale generalnie nie jest najgorzej. Widokowo też nie ma co narzekać, są miejsca z których widać okolicę, ale również szczyty Beskidu Śląskiego czy Beskidu Małego wraz z Kotliną Żywiecką pośrodku.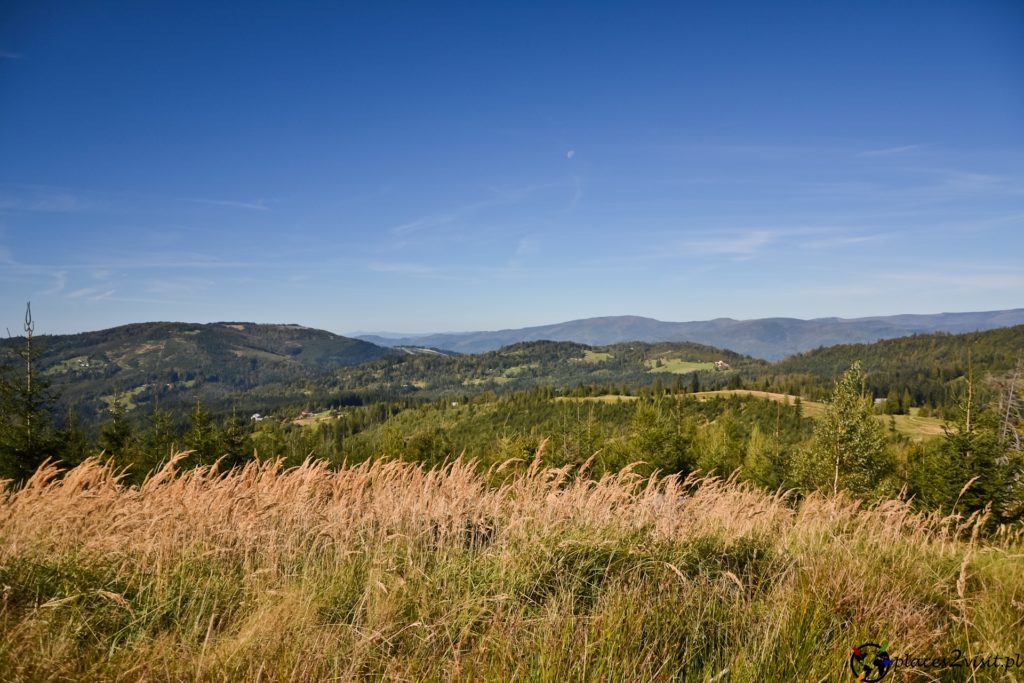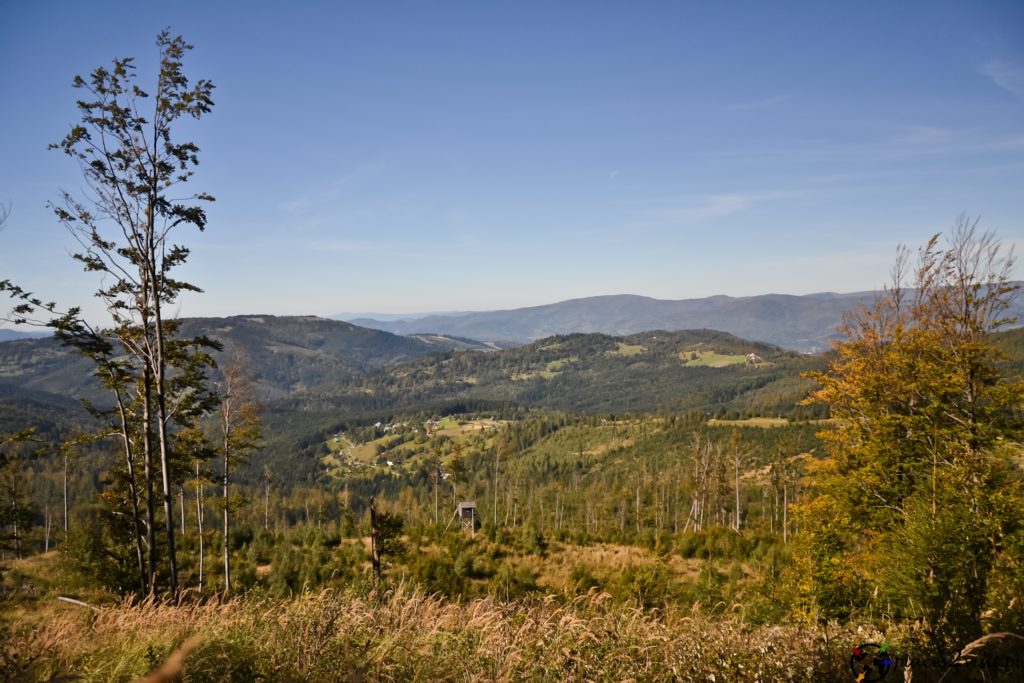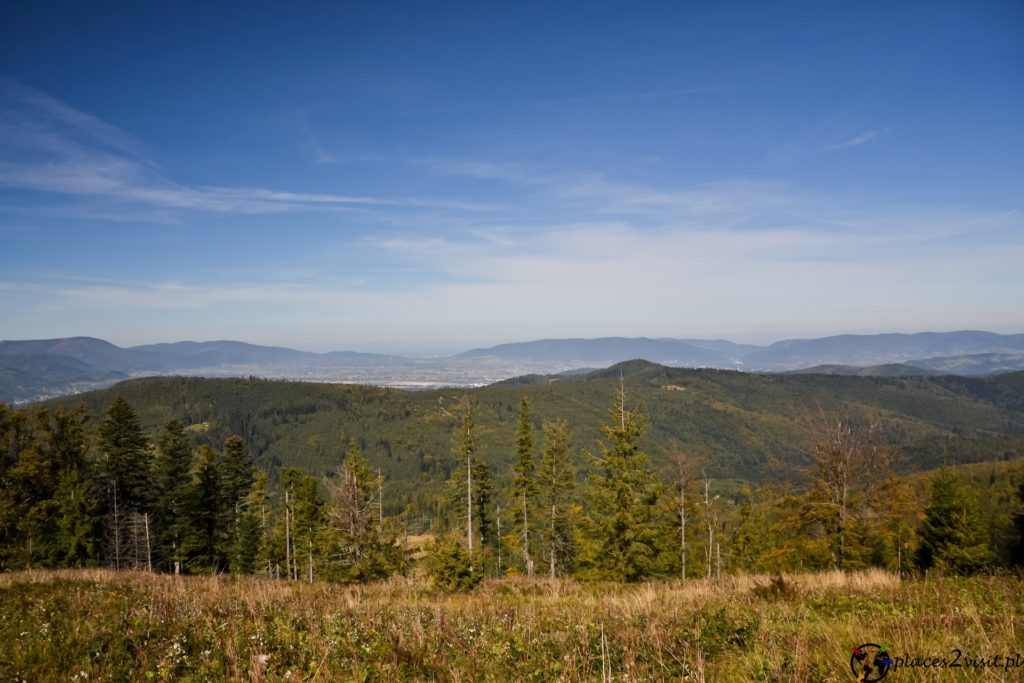 W podszczytowych partiach Romanki w 1963 roku został utworzony rezerwat przyrody, w którym można znaleźć 150-200 letnie świerki.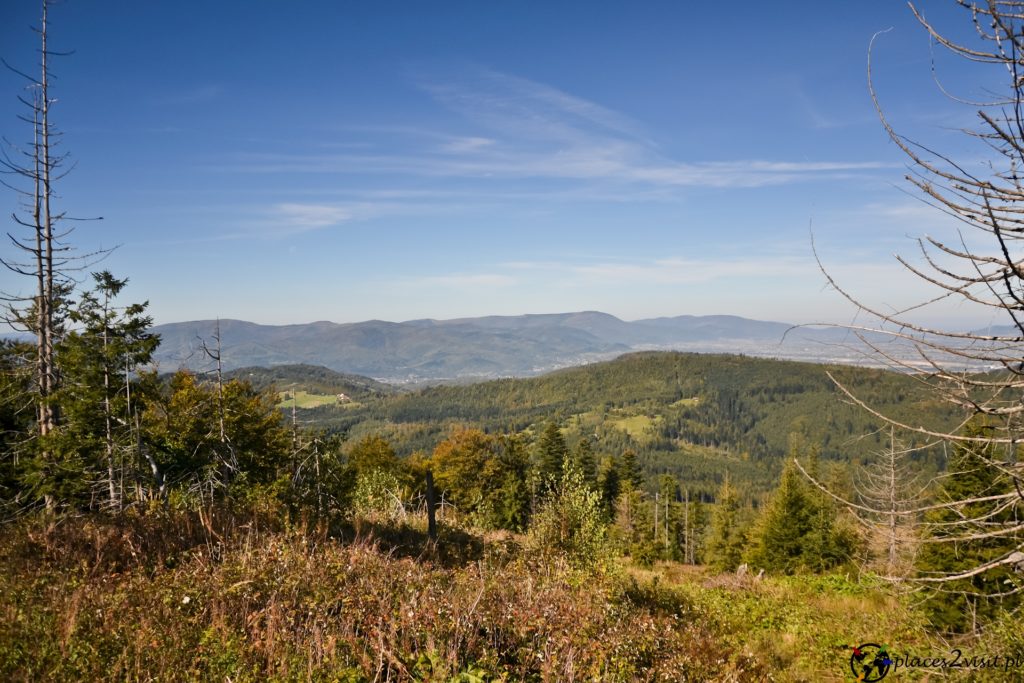 Droga na szczyt zaczyna nam się już dłużyć, ale radość ze jego zdobycia wynagradza trudy wycieczki. Szczyt jest zarośnięty więc widoków na nim nie zobaczycie, ale obowiązkowy odpoczynek musi być.
Wracamy tym samym szlakiem. Trasa w dół już nie wydaje się taka długa i mija nam szybciej dzięki temu, że wiemy czego możemy się spodziewać.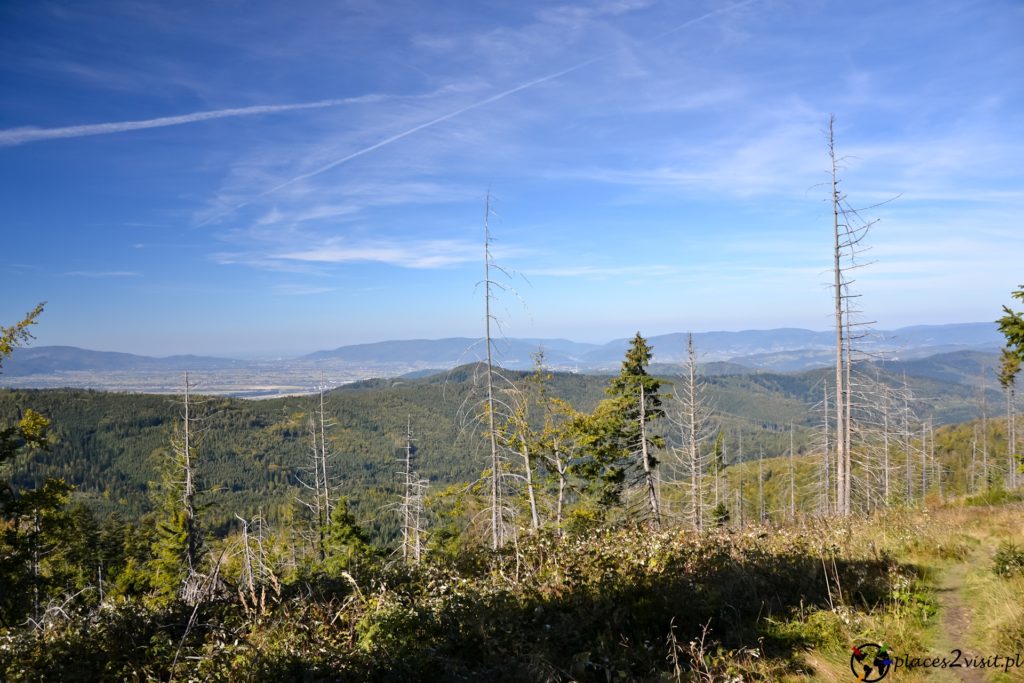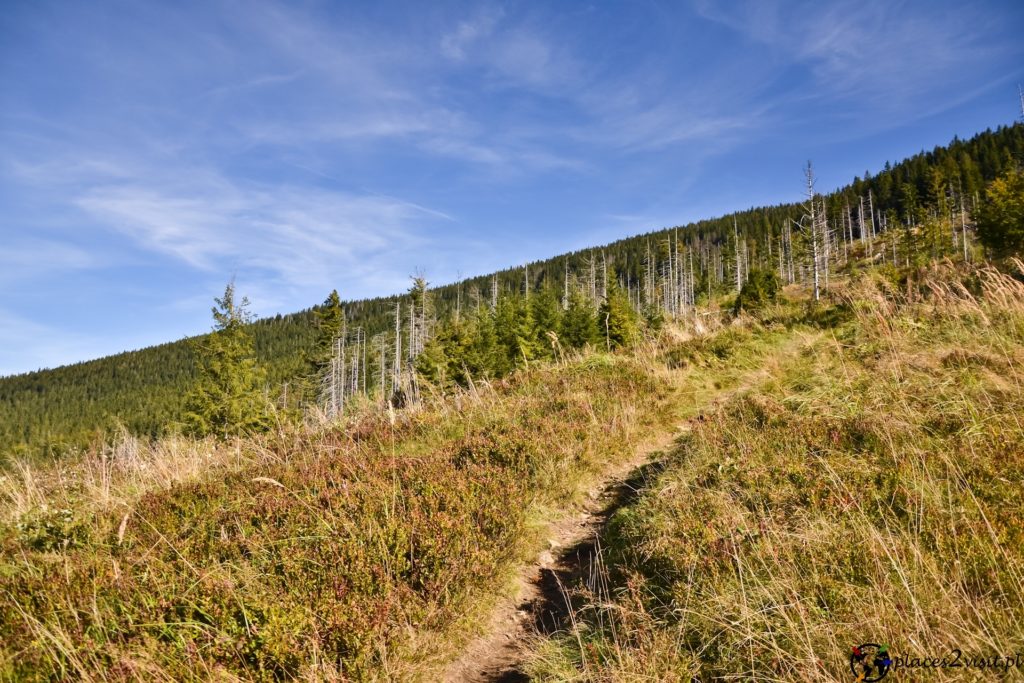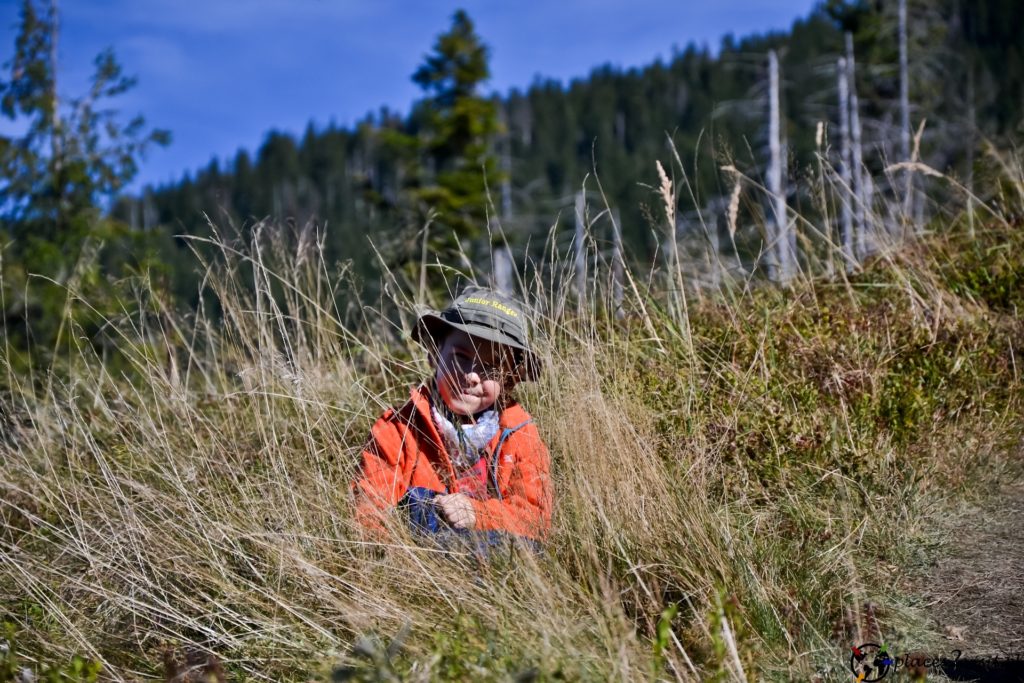 To była krótka wycieczka, a na Romankę można iść nie tylko z Żabnicy, ale również z Sopotni Wielkiej lub Małej, a nawet ze Złatnej Huty (mijając po drodze Halę Rysiankę).